Join us on Saturday, June 8 from 10-2:00pm for the big kickoff of the Adult and Children's Summer Reading Programs. We will have tons of prizes, games, and more! The Welty Environment Center will also be doing a special presentation at 10:30am on our favorite diggers called "Wonderful Worms". Come for an exciting presentation about these wiggly creatures with stories, crafts and tactile experience. Kids of all ages are welcome!
The Children's Summer Reading Program will be bigger and better than ever this year with new programs for kids of all ages! Participants will also receive a free pass to the Milwaukee Public Museum (while supplies last)!
0-3 Year Olds: Children are invited to join Rubber Ducky Readers. Parents will receive an activity sheet and have the opportunity to do a variety of activities with their child in June, then return the sheet and pick a cute bath squirt. Complete another sheet in July and return in August to get a board book.
3-12 Year Olds: Children are invited to join the traditional summer reading program by completing a bookmark with reading and library activities. Pick out a prize every week you turn in a bookmark!
6-12 Year Olds: Children are invited to show off their reading prowess as part of the Super Readers' Club. Complete additional reading hours (on top of regular summer reading) and in August pick out passes to Wisconsin attractions and other special prizes!
Teens: Teens can join our teen summer reading program; every week you turn in a book review sheet, you get to pick a free book or yummy treat! Turn in as many review sheets as you can for a chance at the grand prize in August!
Enjoy some "Groundbreaking Reads" for this year's Adult Summer Reading Program at the library! The program, which targets readers ages 18 and over, will run for nine weeks from June 8 to August 10. Look for our special "groundbreaking" exhibits around the library throughout the summer with reading suggestions.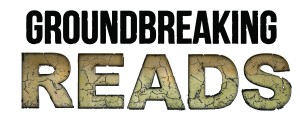 We will be returning to the traditional reading program this summer: Simply complete a form every time you read a book, tell us a little about it and be entered for a weekly drawing. The more you read, the greater your chances of winning! Prizes will be awarded weekly. Many thanks to all our sponsors for their donations and good luck to all our readers!