Tanner Adams – Adult Services Librarian
Matheson Memorial Library hosts three book clubs per month.  The Page Turners meet on the 1st Wednesday of the month at 6:30pm, the Afternoon Book Club meets on the 3rd Tuesday of the month at 2:00pm, and the Short Story Book Club meets the 4th Tuesday of the month at 7:00pm. You can check out a copy of the book club selection 3-4 weeks prior to the book club meeting. Meetings for the Page Turners and the Afternoon Book Club are held at the library. The Short Story Book Club meets at Mama T's Italian Eatery, 781 E. Geneva Street in Elkhorn. All our book clubs are facilitated by staff librarians.
2022/2023 Selections:
Page Turners Book Club (1st Wednesday at 6:30pm)
Dec. 7: Miracle on 34th Street by Valentine Davies
Jan. 4: The Thursday Murder Club by Richard Osman
Feb. 1: The Last Flight by Julie Clark
Mar. 1: Lessons in Chemistry by Bonnie Garmus
Apr. 5: Fox Creek by William Kent Krueger
May 3: Any Other Family by Eleanor Brown
Jun. 7: The Stolen Book of Evelyn Aubrey by Serena Burdick
Jul. 5: The Family Game by Catherine Steadman
Aug. 2: The Lindbergh Nanny by Mariah Fredericks
Sept. 6: Demon Copperhead by Barbara Kingsolver
Oct. 4:  Just the Nicest Couple by Mary Kubica
Nov. 1:  I'll Push You by Patrick Gray and Justin Skeesuck
Dec. 6:  Comfort and Joy by Kristin Hannah
Afternoon Book Club (3rd Tuesday at 2:00pm)
Dec. 20: Remarkably Bright Creatures by Shelby Van Pelt
Jan. 17: The Missing Treasures of Amy Ashton by Eleanor Ray
Feb. 21: The Best of Me by Nicholas Sparks
Mar. 21: The Confusion of Languages by Siobhan Fallon
Apr. 18: Finding Dorothy by Elizabeth Letts
May 16: True Biz by Sara Novic
Jun. 20: Where the Crawdads Sing by Delia Owens
Jul. 18: The Foundling by Ann Leary
Aug. 15: The Last to Vanish by Megan Miranda
Sept. 19: The Personal Librarian by Marie Benedict and Victoria Christopher Murray
Oct. 17: All the Dangerous Things by Stacy Willingham
Nov. 21: All the Broken Places by John Boyne
Short Story Book Club (4th Tuesday at 7:00pm)
Oct. 25: The Triumph of Death by H. R. Wakefield
Nov. 15 (special date): Split Cherry Tree by Jesse Stuart
No meeting in December
Jan. 17: The Story of an Hour by Kate Chopin
Feb. 28: The New-Year Sacrifice by Lu Yun
Mar. 28: All Summer in a Day by Ray Bradbury
Apr. 25: The Three Strangers by Thomas Hardy
May 23: I Was a  Teenage Space Jockey by Stephen Graham Jones
Jun. 27: Staying Behind by Ken Liu
Jul. 25: Altogether Elsewhere, Vast Herds of Reindeer by Ken Liu
2022 Adult Summer Reading Program
Read Beyond the Beaten Path
This year's theme not only celebrates the way that reading sends you on a journey, but also the beauty and wonder of our own native landscape. 
For adults and high schoolers, we'll have printed reading logs for you to keep track of your books, and we'll offer grand prize entries for each one you read.
We'll also be bringing in a wildlife-spotting scavenger hunt each week in which you'll find a different animal located in one of our local businesses!
MEMORY CAFE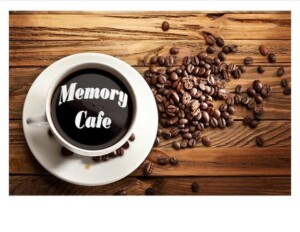 A Memory Café is a place where persons with MCI (Mild Cognitive Impairment), early-stage Alzheimer's, or related dementias can join with their care partners to socialize and have fun with other people going through similar things. This provides everyone with a great time connecting with each other and creating new friendships rather than focusing on the diagnosis.
The Lakeshores Memory Cafés are held every 2nd Wednesday of the month in the Matheson Memorial Library Community Center from 1:30pm to 3:00pm. To register, please contact the ADRC of Walworth County by phone: (262) 741-3273, or email: walcoADRC@co.walworth.wi.us
BOOK A LIBRARIAN
The library has a free service to help with any technology related issues you might have.  Things we cover include help with downloading eBooks, setting up an email account, downloading and using apps, and basic troubleshooting.  Read all about it HERE!
WALWORTH COUNTY GENEALOGICAL SOCIETY (WCGS)
Located in the Mary Bray Room (2
nd
floor). Walworth County Genealogical Society began in 1988 and has been serving researchers since that time.  Our members staff the room every Tuesday from 10:00 am until 3:00 pm, from 3:30 pm to 7:00 pm each third Tuesday of the month, and on the 3
rd
Saturday of each month from 10:00 am until 2:00 pm, and by appointment..  We welcome the opportunity to help visitors research their ancestors free of charge.  The public is invited to browse through our collection of genealogical resources from all over the world. See the
WCGS site
for more information.  Access Heritage Quest via our Digital Resources page on our website and Ancestry.com on our library internet stations. For more information please call the WCGS directly at (262) 723-9150.
Our society holds meetings the first Tuesday of each month at the Community Center in Delavan, WI starting at 6:30 pm where we present speakers on a variety of genealogical subjects.
MML DUNGEONS & DRAGONS GROUP
Several times each month, the library's Dungeons & Dragons group meets up to find treasure, defeat monsters, use their imaginations, and have a great time. This open group is welcome to everybody, and if you don't know how to play, we'll teach you! We usually have 2 to 3 ongoing adventure sessions going on, which you're welcome to join. Check our online calendar HERE for upcoming sessions, then grab your sword and your spellbook and adventure with us!
Contact Director Chad Robinson for more details: crobinson@elkhorn.lib.wi.us