2023 Matheson Memorial Library Strategic Plan Process
The Matheson Memorial Library offers programs, a diverse set of resources including print, digital, and hands-on materials, and partners with many local agencies and nonprofit groups to offer a variety of services. We are always interested in doing more, but of course resources are limited! 
This is why we embark on a strategic plan every few years. Our strategic plan committee, made up of a cross-section of our community, has prepared a short survey to gather valuable feedback on what the library is doing, what we should be doing in the future, and what the Elkhorn community needs and wants from their library. Please help us out by taking a few minutes to fill out this survey.
Your responses will help set the course for our library services for many years to come, and we want to hear from you, including current library users, and especially those of you who don't currently use the library and its resources, haven't visited us in a long time, or maybe have never used the library! 
Check out the survey HERE. If you know someone who does not have online access, or would rather fill out a paper survey, we can help with that! Just have them drop by the library and ask for a copy of the survey at the information desk. Thank you so much for your time and for your valuable feedback.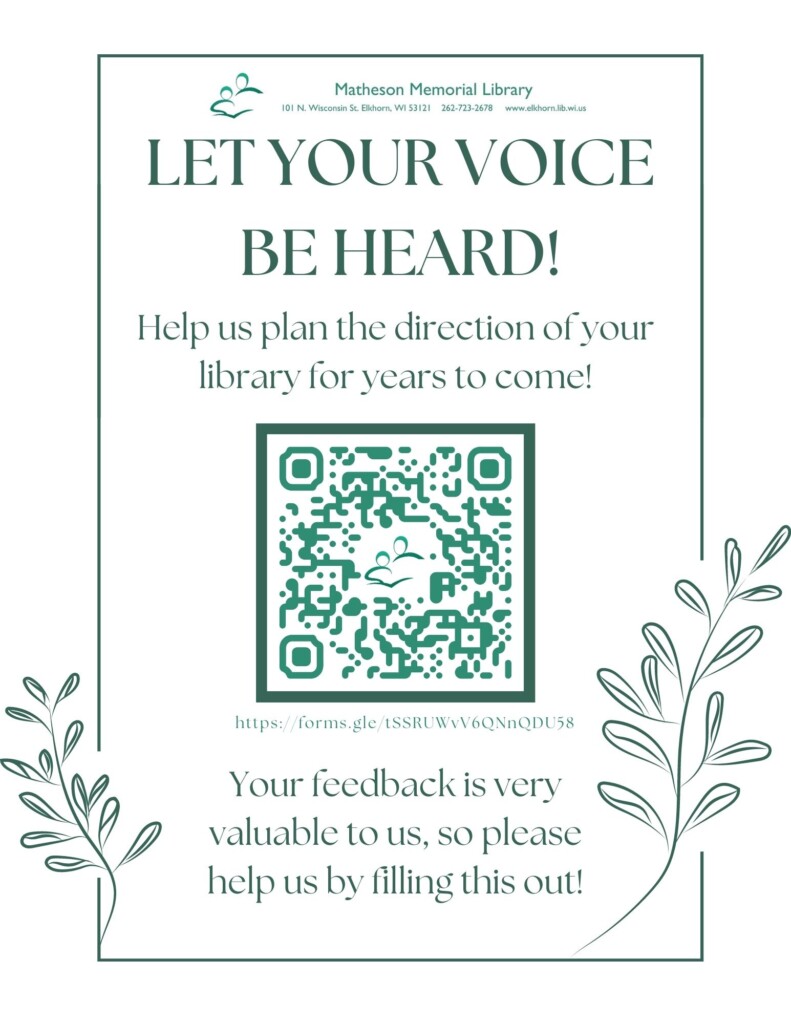 Matheson Memorial Library Strategic Plan, 2020-2023
Please read our previous 2020-2023 Strategic Plan

HERE